STAFF SELECTION COMMISSION
Staff Selection Commission (SSC) has increased the age limit for Combined Graduate Level Exam 2019. Now candidates between the ages of 18 and 30 can be recruited for the Inspector Post under Centre Bureau of Narcotics. Earlier, the age limit for 21 Group B Inspector Posts was between the age group of 18 to 27, which has been increased to 30. Other terms and conditions remain unchanged.
Tentative vacancy for Combined Graduate Level Examination – 2019
https://ssc.nic.in/SSCFileServer/PortalManagement/UploadedFiles/CGLE_2019_tentative_vacancy_02.03.2020.pdf
Download Answer Key for SSC CGL 2019 Tier – I Exam
SSC Phase VIII/2020 Selection Posts
RECRUITMENT
Staff selection commission Phase VIII/2020 Selection Posts Various posts in various departments
Age limit: 18 to 27/30 yrs
Education Qualification:
10th/12th/diploma/degree/Post Graduate/
Online registration: 
21st Feb to 22nd March 2020
Exam:
10th to 12th June 2020
For details: Given below in PDF
There is good news for all the candidates who are seeking jobs in Staff Selection Commission. SSC CGL Recruitment board Finally Announced official SSC CGL notification Calendar for several SSC CGL posts. So the Staff Selection Commission CGL notification will be out on 22-10-2019 for SSC Combined Level Graduate Exam. Candidates have to go through four phases that is Tier-1, Tier-2, Tier-3 and Tier-4. Below we provided all the information regarding SSC CGL Exam such as Education Qualification, Age limit, Syllabus, Group B/ Group C Salary, Result, Exam important dates, SSC CGL Calendar and all the latest SSC notifications 2019-2020.
All eligible candidates who are planning SSC CGL 2019 Exam: Attend 3-Days Free Workshop to learn the tricks to qualify the exam. Call: 9987508746 / 9004418746
Note: From 2016 Both Tier I and Tier II papers are conducted Online.
SSC CGL Exam Eligibility Criteria
ssc cgl exam,quantitative aptitude,ssc cgl 2019 exam date,ssc cgl study material,ssc exam question paper,ssc cgl 2016 notification,ssc cgl online test,lucent gk book in hindi,maths book for competitive exams
What are the eligibility criteria for CGL?
SSC CGL Eligibility Criteria 2018: Candidates who are interested for SSC CGL examination must first satisfy the eligibility criteria before applying for it. Eligibility criteria are given here under. If candidate does not possess or fulfill the eligibility criteria, the application of that candidate will be rejected by the commission therefore it is necessary to have full fledged information regarding the eligibility criteria of SSC CGL 2018. There are certain conditions which are set by the Staff Selection Commission, so it is necessary for the candidate to ensure all the eligibility conditions.
Nationality
A candidate must be either:
(a) a citizen of India, or
(b) a subject of Nepal, or
(c) a subject of Bhutan, or
(d) a Tibetan refugee who came over to India, before the Ist January, 1962 with the intention of permanently settling in India, or
(e) a person of Indian origin who has migrated from Pakistan, Burma, Sri Lanka, East African Countries of Kenya, Uganda, the United Republic of Tanzania ( Formerly Tanganyika and Zanzibar ), Zambia, Malawi, Zaire, Ethiopia and Vietnam with the intention of permanently settling in India.
Provided that a candidate belonging to categories (b), (c), (d) and (e) above shall be a person in whose favour a certificate of eligibility has been issued by the Government of India.
A candidate in whose case a certificate of eligibility is necessary may be admitted to the Examination but the offer of appointment will be given only after the necessary eligibility certificate has been issued to him by the Government of India.
Education Qualification:
Sr. No

Post

Education Qualification

1
Assistant Audit Officer / Assistant Account Officer
Essential Qualification: Degree
Desirable Qualification: Charted Accountant or Cost & Management Accountant or Company Secretary or Master in Commerce or Master in Business Administration (Finance)
2
Junior Statistical Officer
Degree in any subject with atleast 60% marks in mathematics in 12th or Degree in any subject with Statistic as one of the subject at degree level
3
All other post
Degree
---
Age Limit
Sr. No

Age Limit

Post

1
18 – 27
Assistant Central Vigilance Commission
Assistant Ministry of Railway
Assistant Ministry of External Affairs
Inspector of Income Tax
Inspector Central Excise
Divisional Accountant
Auditor
Senior Secretariat Assistant
Tax Assistant (CBDT)
Compiler
Sub-Inspector
2
20 – 27
Assiatnt Intelligence Bureau
Tax Assistant (CBEC)
3
20 – 30
Assistant Section Officer (Central Secretariat Service)
Sub-Inspector (Central Bureau of Investigation)
4
upto 30 years
Assistant Audit Officer
Sub Inspector (National Investigation Agency)
Assistant Enforcement Officer
5
upto 32 years
Statistical Investigator Grade-II
---
Note:
Age is to be considered as on Ist August of the year of Examination. Date of Birth as recorded in the Matriculation /Secondary Examination only will be accepted by the commission for determining the age and no subsequent request for change will be considered or granted. Age Relaxation: SC/ST- 5 Years, OBC – 3 years, PH- 10 years, PH + OBC -13 years, PH + SC/ST- 15 years
What are the subjects, syllabus and exam pattern under SSC – CGL?
Tier
Mode
Paper
Subjects
Questions
Marks
Negative Marking
Time
I
Computer Based MCQ
1

A.    General Intelligence Reasoning

B.    General Awareness

C.     Quantitative Aptitude

D.    English Comprehension

25

25

25

25

50

50

50

50

 

0.50

60 Minutes
II
Computer Based MCQ

1

2

A.    Quantitative Abilities

B.    English Language & Comprehension

100

200

200

200

 

0.25

120 Minutes
III
Pen & Paper Descriptive
1
Hindi/English

(Writing of Essay/Precie/Letter/Application etc.)

 
100
 
60 Minutes
---
Notes
 Merit will be prepared on overall performance. However candidate will need to qualify all the tiers separately
No sectional cutoff.
The commission shall have discretion to fix different minimum qualifying standards in each component of the Tier I.
For the post of Junior Statistical Officer (JSO) there shall be an addional Paper-III Statistics.
For the post of Assistant Audit Officer/Assistant Account Officer there shall be an additional paper-IV General Studies (Finance and Economics).
For the post of Tax Assistant (Central Excise & Income Tax) there shall be additional Tier-IV Skill Test, which will be of qualifying nature.
For the post of Assistant Section Officer in (CSS), Assistant Section Officer (MEA) and Assistant (GSI) in M/O mines, Computer Proficiency Test has also been prescribed as an Essential Qualification.
For the post of Inspector (Central Excise/Examiner/Preventive officer/Inspector & Sub-inspector in CBN physical standards are prescribed.
ssc cgl tier 2 solved papers,ssc cgl previous papers book,ssc exam preparation,general science for ssc cgl,general studies for ssc cgl,ssc cgl english preparation,daily current affairs and gk,ssc cgl english preparation,gk daily current affairs,ssc cgl online test series,ssc cgl previous papers book,ssc cgl tier 2 solved papers,ssc cgl tier 1 practice set,ssc cgl previous year question paper book,best english book for ssc cgl exam,general english for competitive exam,ssc cgl question bank,general studies for ssc cgl,ssc exam preparation in hindi,
Comparative Table SSC- CGL, IBPS – PO & SBI – PO
Syllabus

Classroom Lecture Schedule
| | | | |
| --- | --- | --- | --- |
| Branch | Batch | Schedule | Time |
| Fort | Weekdays | Mon, Wed, Fri  | 05.00 p.m. – 07.00 p.m.        |
| Dadar | Weekend | Sun & Public Holidays | 9.00 am.-1.00 pm. |
| Thane | Weekdays | Mon, Wed, Fri  | 05.00 P.m. – 07.00 P.m. |
| | | | |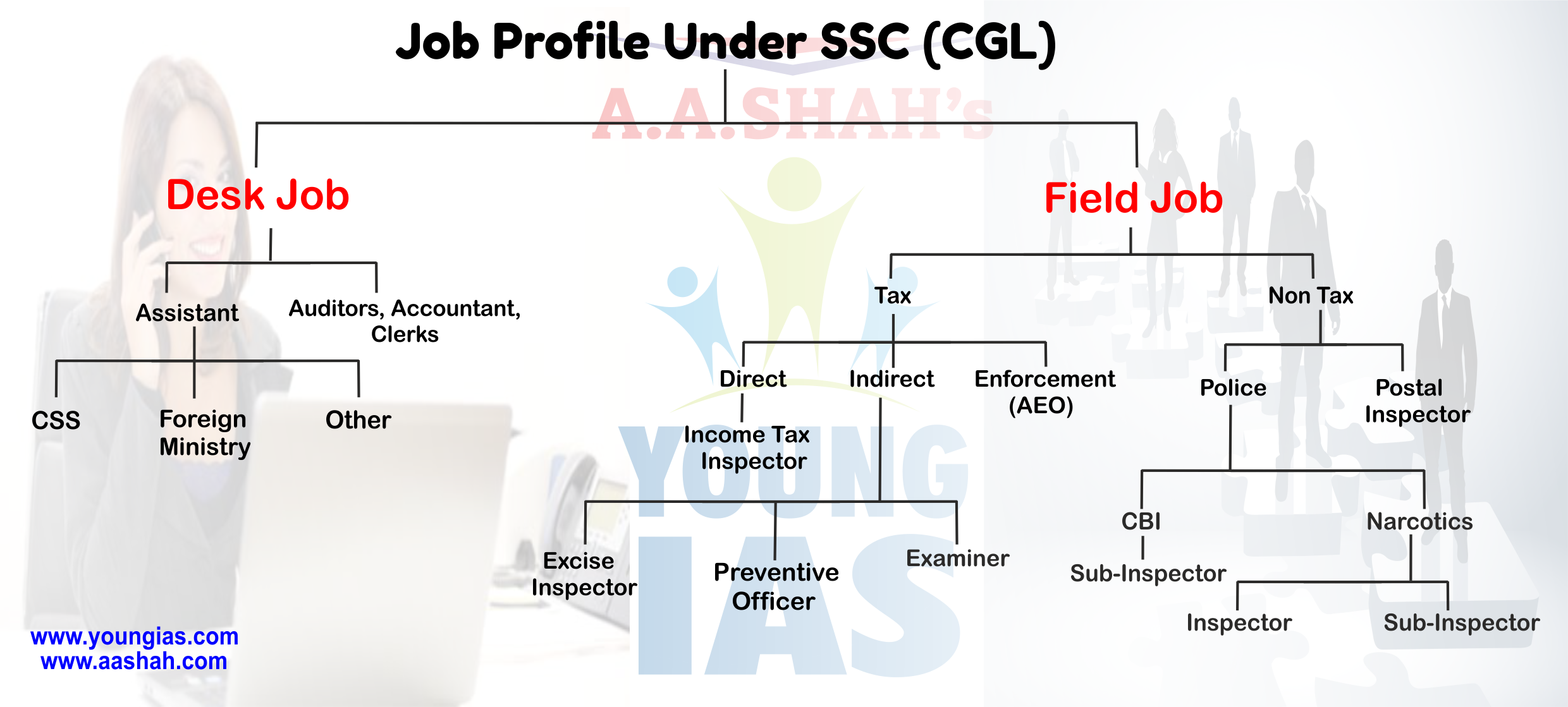 Register for SSC CGL / CHSL Exam