Maharashtra Pradnya Shodh Pariksha Course Details
MAHARASHTRA PRADNYA SHODH PARIKSHA is one of the popular scholarship exam for students of Std. II, III, IV, VI, VII  in the state of Maharashtra. "A A Shah Young IAS"  proudly announces online coaching for the scholarship exams. Young IAS is the first and the only institute to provide online coaching specifically for MAHARASHTRA PRADNYA SHODH PARIKSHA. The classes will include virtual classes in real time to solve the difficulties of student at the same time. It is easy, convenient and affordable and can be attended through smart phone, computer, laptop etc. Extensive question solving practice will also be provided.
Interested students and parents may register now to get free demo classes as well as tests.
Click here to submit the registration form
or
call/Whatsapp: 9004078746

CONCEPT
Maharashtra Pradnya Shodh Pariksha (MPSP)
Maharashtra Pradnya Shodh Pariksha (MPSP) is a unique project undertaken by Shree Samarth Shaikshanik Sanstha located in Mumbai. The Exam is a Pre-Scholarship exam for Std II, III, IV, VI and Std VII. The aim is to create a base of scholarship exams held for std V and std IX. The subjects for MPSP exam will be the same as scholarship exams of std IV and std VII. This exam will be held in each district as per the allocation of centers and availability of co-ordinators. The exam will be held on the third Sunday in the month of January in each year. The date of examination and the time table will be declared from time to time to each participating schools.
Any student studying in Std II, III, IV, VI and Std VII of any Recognised school with S.S.C. pattern is eligible to appear for the MAHARASHTRA PRADNYA SHODH PARIKASHA.
For Std II: Upto 7 years of age.
For Std III: Upto 8 years of age.
For Std IV: Upto 9 years of age.
For Std VI: Upto 11 years of age.
For Std VII: Upto 12 years of age.
A student can appear for Maharashtra Pradnya Shodh Pariksha for the class only in which he is studying during the academic year, even if his age permits for lower class.
English, Marathi and Semi-English.
Paper I
[MATHS]
MARKS: 100
TIME: 1 Hour (10.00 to 11.00)
Paper I
[LANGUAGE & MATH]
MARKS: 150
25 Questions- Language | Marks 50
For Marathi medium : Marathi
For English medium : English
50 Questions- Math | Marks 100
TIME: 90 MINUTES (10.00 to 11.30)
Paper II
[ENGLISH/MARATHI & INTELLIGENCE]
MARKS: 150
25 Questions- Language | Marks 50
For Marathi medium : English
For English medium : Marathi
50 Questions- Intelligence | Marks 100
TIME: 90 MINUTES (12.00 to 1.30)
Paper I
[LANGUAGE & MATH]
MARKS: 150
25 Questions- Language | Marks 50
For Marathi medium : Marathi
For English medium : English
50 Questions- Math | Marks 100
TIME: 90 MINUTES (10.00 to 11.30)
Paper II
[ENGLISH/MARATHI & INTELLIGENCE]
MARKS: 150
25 Questions- Language | Marks 50
For Marathi medium : English
For English medium : Marathi
50 Questions- Intelligence | Marks 100
TIME: 90 MINUTES (12.00 to 1.30)
Paper I
[LANGUAGE & MATH]
MARKS: 150
25 Questions- Language | Marks 50
For Marathi medium : Marathi
For English medium : English
50 Questions- Math | Marks 100
TIME: 90 MINUTES (10.00 to 11.30)
Paper II
[ENGLISH/MARATHI & INTELLIGENCE]
MARKS: 150
25 Questions- Language | Marks 50
For Marathi medium : English
For English medium : Marathi
50 Questions- Intelligence | Marks 100
TIME: 90 MINUTES (12.00 to 1.30)
Paper I
[LANGUAGE & MATH]
MARKS: 150
25 Questions- Language | Marks 50
For Marathi medium : Marathi
English medium : English
50 Questions- Math | Marks 100
TIME: 90 MINUTES (10.00 to 11.30)
Paper II
[ENGLISH/MARATHI & INTELLIGENCE]
MARKS: 150
25 Questions- Language | Marks 50
For Marathi medium : English
For English medium : Marathi
50 Questions- Intelligence | Marks 100
TIME: 90 MINUTES (12.00 to 1.30)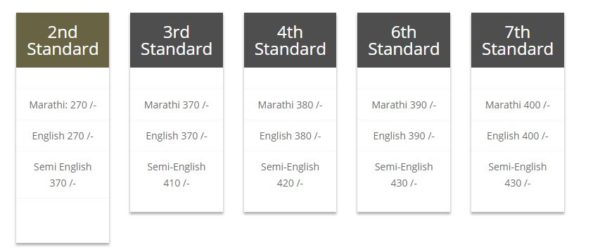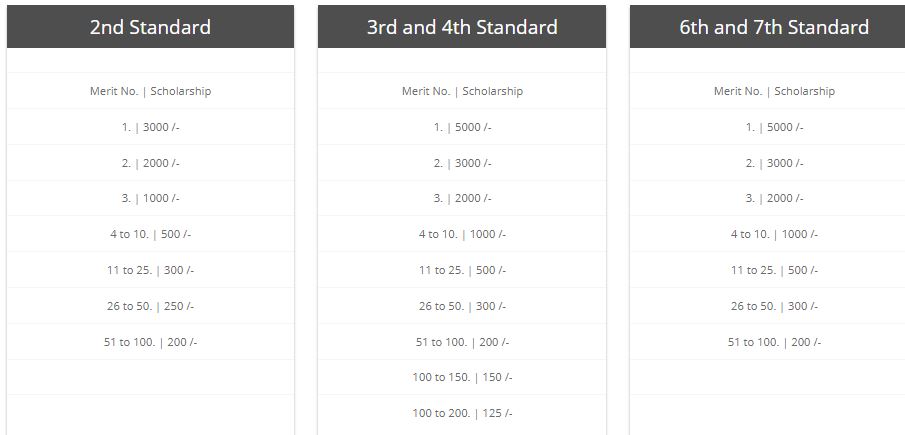 Maharashtra Pradnya Shodh Pariksha (MPSP)
---