MHT – CET 2020
MHT CET 2020 – State Common Entrance Test Cell, Maharashtra, has released the application form for MHT CET. It has been released on the official website mhtcet2020.mahaonline.gov.in. Candidates can apply until February 29, 2020. Maharashtra Common Entrance Test (MHT CET) 2020 is scheduled to be held on 13 – 17 April and 20 – 23 April 2020. It is an online examination, held at the state level for admission of eligible candidates in UG agriculture and technical education course. Check MHT CET 2020 syllabus, eligibility criteria, dates, registration process, and more details from this page.
Important Notice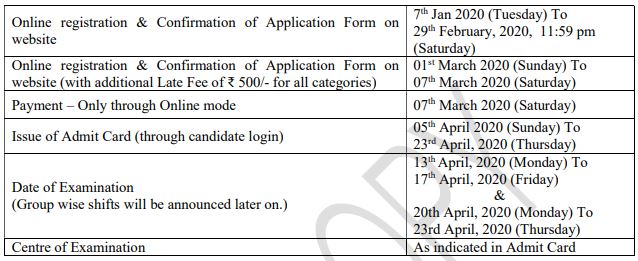 MHT CET 2020 Syllabus
The syllabus of MHT CET 2020 contains topics from class 11 and 12 as per the syllabus that is prescribed by syllabus of Maharashtra State Board of Secondary and Higher Secondary Education
Now the syllabus shall have these topics form class 11:
Physics:
Measurements
Scalars and Vectors
Force
Friction in solids and liquids
Refraction of Light
Ray optics
Magnetic effect of electric current
Magnetism.
Chemistry:
Some basic concepts of chemistry
States of matter: Gases and liquids
Redox reaction
Surface chemistry
Nature of chemical bond
Hydrogen
s-Block elements (Alkali and alkaline earth metals)
Basic principles and techniques in organic chemistry
Alkanes.
Mathematics
Trigonometric functions
Trigonometric functions of Compound Angles
Factorization Formulae
Straight Line
Circle and Conics
Sets, Relations and Functions
Probability
Sequences and series.
Biology
Sections I – Botany
Diversity in organisms
Biochemistry of cell
Plant Water Relations and Mineral Nutrition
Plant Growth and Development
Sections II – Zoology
Organization of Cell
Animal tissues
Human Nutrition
Human Respiration