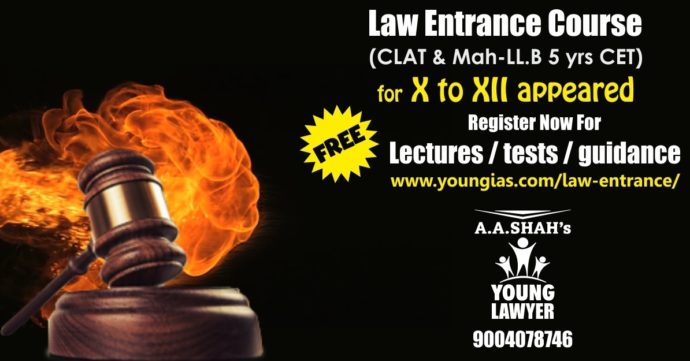 Subscribe now our Youtube channel
https://www.youtube.com/channel/UCMq2SUsRC7cJ9IR4mK2-lyA
for FREE Daily Live interactive discussion & explanation on Legal Reasoning, Logical Reasoning, Mathematics, General Knowledge / Current Affairs.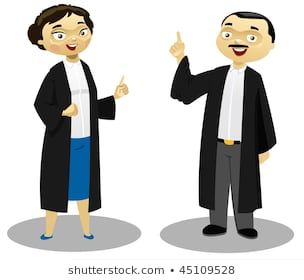 Register now for FREE Lectures/ Tests / Guidance
https://www.youngias.com/register-for-free-lectures-tests-guidance/
Law is a system of rules that are created and enforced through social or governmental institutions to regulate behavior.Law is a system that regulates and ensures that individuals or a community adhere to the will of the state. State-enforced laws can be made by a collective legislature or by a single legislator, resulting in statutes, by the executive through decrees and regulations, or established by judges through precedent, normally in common law jurisdictions.
A A Shah's Young IAS offers courses for Law Entrance Exam:
MAH-LL.B 5 YRS CET (MAHARASHTRA LEVEL)
CLAT (NATIONAL LEVEL)
For 10th,11th & 12th appeared students
For details of Maharashtra LL.B 5 years CET
For details of CLAT (National Level)
Register for Free Lectures/Tests/Guidance
I am interested in Law Entrance Courses