Scholarship Exam / Group Tuition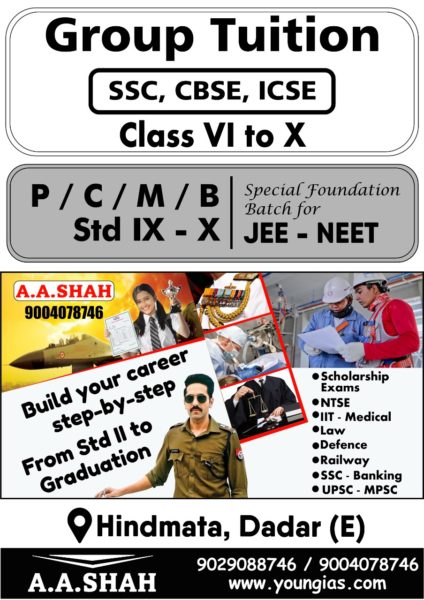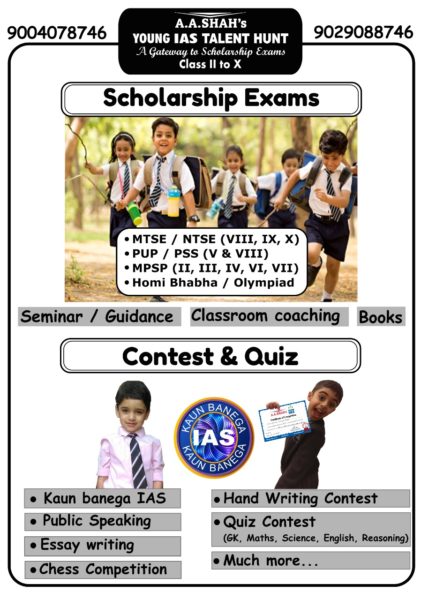 Register Now for Free Workshop
Why Young IAS Talent Hunt? 
Today's young students are crucial for the shaping of our future, it is imperative that they are enabled to develop to their full potential. Objective of "A. A. Shah's Young IAS" is to help empower young students, reaching out to them, responding to their expectations and ideas, and fostering useful and long-lasting skills.
Having this objective in mind and having vast experience in coaching for Civil Services Exams of UPSC, A. A. Shah's Young IAS has formulated 'Young IAS Talent Hunt' contests in order to train the students to use their whole brain to its fullest capacity to shine in their academic and competitive career.
A A Shah's Young IAS Talent Hunt is aimed to identify and nurture the talent of a student at the early age, as early as from Standard 2nd onwards. Emphasis is laid on overall development of personality of the student, which is admittedly missing in today's educational system.
There are many scholarship / competitive exams for school students. We not only provide details and guidance for all such scholarship exams but also train students for the same. Young IAS Talent Hunt will be the base and starting point for each student to get ready for other scholarship exams.
The details of the programs and courses under Young IAS Talent Hunt are as follow: